The parable is well known in public health circles. Two people are relaxing on a riverbank when they hear a cry for help. They see a child thrashing in the water and instinctively jump in and pull the child to safety. But as they comfort him, they hear another cry. This time, two children are struggling to stay afloat, so once again the couple pushes through the current to haul them in. This scene repeats, with more kids yelling and churning down the river.
Soon, the couple becomes overwhelmed and exhausted. One of them stands back from the bank and looks upstream, then begins walking toward the headwaters. The other yells: "Where are you going? We have to save all these children!" The walker says: "That's what I'm doing. I'm saving these children. I'm going upstream to stop however they're getting in the river."
COVID-19 has turned a spotlight on public health prevention approaches. And rightly so. Proper funding and attention to prevention efforts can stave off much harm. We've seen this in a variety of health areas such as substance use, children's mental health, drunk driving countermeasures, and fall injuries among older adults. Prevention efforts even work to counter novel infectious diseases, if they're acted upon. In her news conferences, Health Minister Patty Hajdu has confirmed Canada has a preparedness plan for pandemics. It's just that not enough attention was paid to it until scenes from Italy started to look like a horror movie.
This is the conundrum facing prevention funding: No one wants to pay attention to an issue that may or may not happen. Who wants to pay to ensure something doesn't happen? And if nothing happens, how can anyone take credit for it?
Effective prevention starts by taking ownership over the problem. It requires multiple actors influencing numerous strategies that include changes to the policy that informs and directs decisions, changes to the environment in which we live to make it safer, and changes in knowledge, attitudes and behaviours. Public health prevention efforts look to reduce risk factors while increasing protective factors: we prevent an adverse event from happening instead of trying to turn back the clock by addressing it once it's happened.
Think of it this way: After work, you got in your car and drove home safely. But you likely didn't give a thought to the enforcement officer who pulled over the reckless driver just before you turned the curve; the engineer and urban planner who safely designed the road, implementing speed bumps and streetlights to control traffic flow; the laws and rules of the road that ensure order; or the driver training and education courses you and fellow drivers took. All these prevention approaches are designed to minimize crashes and fatalities on our roadways.
These actions aren't complicated and they minimize harm and maximize health. Call it "hidden heroism": Fastening a seatbelt. Washing your hands and wearing a facemask in public. These prevention strategies are simple and they work.
COVID-19 and the resulting effects it has had on issues such as domestic violence, mental health, substance abuse, physical and social isolation is a scary wake-up call. It has taught us that we can no longer fund prevention efforts when a crisis occurs or an election year is approaching. And we can't become complacent once a crisis is over. Some health issues are just too complex and devastating to react to after-the-fact.
We need to take public health and prevention approaches seriously, enacting a system-level overhaul to refocus upstream and implement sustained funding models for public health prevention strategies. Governments need to think about and prepare for what will not only happen today but what will happen tomorrow, next year and beyond.
It's time to step back from the riverbank, move upstream, and tackle the root issues causing harm. Otherwise, like in the parable, the kids will just keep drowning.
About the authors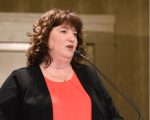 Pamela Fuselli is President and CEO of Parachute – Canada's national charity dedicated to injury prevention. She has more than 20 years' experience in the health care and injury prevention sectors.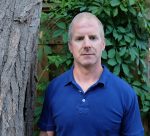 Benjamin Rempel has served in public health management for more than 15 years. He writes about public health and social justice issues with essays published in The Toronto Star, National Observer, Healthy Debate, and other outlets.