About the series: As a celebration of one year since launching PH SPOT, we are releasing a blog series titled "Thinking outside of the box: inspiring the next generation of public health professionals". To view the entire series, click here.
I came across Jocalyn Clark when I saw a tweet that The Lancet was launching a Canada Series earlier this year. When I dug into the new series a bit more, Jocalyn's name came up (she's an Executive Editor for The Lancet; and also a Canadian!). I was so impressed with her public health career, that I had to find a way to include her in the Thinking Outside of the Box series to share her story!
For those not familiar with The Lancet, it is a medical journal founded in 1823, and known to be one of the world's oldest and best known general medical journals.
It's not a surprise that Jocalyn's story is well written (makes me want to read more of her story, written in her own voice), thought provoking, and not to mention very inspiring. I hope you enjoy this piece as much as I did!
---
Inspiring the next generation of public health professionals, with Jocalyn Clark
PERSONAL
Have you always wanted to pursue a career in public health? Can you tell us a bit about your journey
into this field?
I started university in biochemistry and microbiology, with an eye on a medical career, but then got distracted by infectious diseases! – in particular, trypanosomiasis and HIV and other mostly neglected tropical diseases that disproportionately affect people living in the developing world. The causes of these seemed to me social rather than biological, which ignited my sociological imagination and led me to pursue graduate studies in public health. For both my MSc and PhD in public health sciences I have a minor in women's studies. I didn't intend to combine my scientific training with an editorial career, but I'm glad that serendipity and curiosity led me here.
As the Executive Editor at The Lancet, what does a day at work look like for you?
In the Lancet's London offices we tend to keep media hours – 10am to 6pmish – so for an early bird like me that means first thing I get some quiet at the office or I hit the gym. Then, the day is full of editorial meetings where we discuss manuscripts, peer reviews, strategy, and the editorials we plan to write that week; I review and approve the commentary section for our print pages; basically I read, write, edit, repeat. On Thursdays they feed us so the editors across all 13 journals sit together over lunch and read manuscripts, and most weeks I have some type of event, presentation, or travel, which connects me with our audience of academics, clinicians, and policymakers. Continually putting a weekly journal together for publication is hectic – my main goal during the day is to stay calm. I never have enough time and I always have too many emails. But every day is different, stimulating, and reminds me I have the best job in the world. I counteract the sitting disease that comes from a desk job by undertaking as much exercise as possible.
Can you tell us a bit about The Lancet Canada Series that recently launched?
The Lancet Series on Canada, the first-ever for the journal, is a collection of papers examining the country's system of universal health coverage and its global role in health, including Canada's legacy, challenges, and future path on issues such as access to health care, gender equality, global health diplomacy, and Indigenous peoples' health. Led by authors from across the country's diverse ethnocultural, linguistic, and geographic landscape, the Series sets the stage for accelerated Canadian leadership on health at home and abroad, as Canada marks 150 years since confederation and assumes the G7 presidency for 2018. Commentaries by leaders in Indigenous health and foreign aid assistance, and by Prime Minister Justin Trudeau and Minister Jane Philpott, show Canada to be poised for more action, more financial investment, and bolder leadership on health for the world. We want to contribute to the debate on Canada's leadership. I loved working on this Series and am very proud of it: https://www.thelancet.com/series/canada
You've done some global health work, including training researchers and doctors in low- and middle- income countries in writing and publication. Could you tell us a bit about how you got involved in this work and your experience there?
Even though I'm a prairie girl, I've always had a travel bug and worldly outlook. So it made sense that after a decade of editorializing about global health from London, Cambridge, and Toronto that I seek the credibility and experience that only in-country work can give you. I also knew that if my husband Andy and I didn't do a big move to a developing country sooner rather than later we might not do it at all. I'm just fortunate I convinced him to go to Bangladesh, which our friends said was not a good 'starter country'. We threw caution to the wind and loved the unique, chaotic, and humbling experience. I worked at icddr,b, a world renowned public health research organization, training doctors and scientists in writing and publication skills and editing their journal.
What has been the most memorable experience of your public health career so far?
First, my writing residency at the Rockefeller Foundation's Bellagio Center on Lake Como in Italy, possibly the most beautiful and productive place on the earth, from which I flew straight to my second most memorable career experience: working for icddr,b in Dhaka, Bangladesh, the world's least livable city. Both experiences were enriching and incomparable – I'm very grateful.
THINKING OUTSIDE OF THE BOX
Reflecting back at your journey into public health, were there specific opportunities/experiences that you look back at today and say "yup, I'm glad I did this because it opened up a lot of doors for me"?
Moving to London, England for a job at The BMJ instead of doing a post-doc at UCSF in San Francisco. That was me effectively turning away from an academic career toward an editorial one, and I haven't looked back.
Having the credentials and good fortune to be appointed an executive editor at The Lancet in 2016 – the world's highest profile medical journal and committed to using our platform to create social and political change.
Staying in touch with my Canadian academic colleagues and keeping an academic appointment in the department of medicine at the University of Toronto – the Canadian values of collaboration, research excellence, and health equity are ones I aspire to.
Based on your experiences so far, what specific public health problem would you challenge emerging professionals to think about and take action in, given the resources and technological advancements in today's world? (If possible, please name three specific problems)
The issues I consider main problems need political change more than technology: foremost, gender inequality – every public health professional should fight for the right of girls and women to be valued, educated, and given unequivocal control over decisions about their bodies and health. More broadly, social injustice and discrimination of any kind – including recognition that advantages are socially formed. So everyone with such privilege (this would include all public health professionals) should use it to help advance others who are disadvantaged by systems of inequality.
ADVICE AND RECOMMENDATIONS
Given your background and passion for sharing knowledge, what advice would you give emerging and established professionals on writing and publishing public health work? Do you have any tips and/or lessons learned you could share?
Spend more time thinking before you start writing; define the main message of your piece first; and do market research and be strategic when choosing your target journal– all this advice I got from my first writing mentor, Tim Albert, and it is my gospel.
For those trying to publish in high impact medical journals, remember that with a rejection rate of 95% we are letting go a lot of very worthy work. Just because you get a reject letter from an editor does not mean your work is bad, only that it probably wasn't the right fit or a priority for us. Turn that rejected paper around asap – don't let it collect dust on your desk, move on and find a new home for publication.
Throughout your career, you've contributed to the field of public health through numerous articles that you have published. In addition to your published work, what other articles and/or books would you recommend to young professionals starting their career in public health?
'Six Months in Sudan' or 'Life on the Ground Floor' by the masterful, lyrical physician writer James Maskalyk; everything by Vicente Navarro on the political economy of health, the most critical understanding for a public health career; and as much social theory as you can manage. Lots of fiction too: writing well benefits from reading widely.
If you could give one career advice to emerging public health professionals, what would it be?
Follow your passion. Figure out what you stand for and let that guide you.
For women: know that you will have to be extra resilient to get ahead and get noticed, find your sisterhood that will support and commiserate with you, learn to say no and set boundaries at work, lead a varied life, and be kind to yourself.
Guess what? You can catch The Lancet's Canada Series launch recording here: https://video.isilive.ca/akfc/2018-02-23/ (Jocalyn is introduced at 15:55, and does a welcome speech) and read all of the papers (free with registration) here: https://www.thelancet.com/series/canada
About Jocalyn Clark: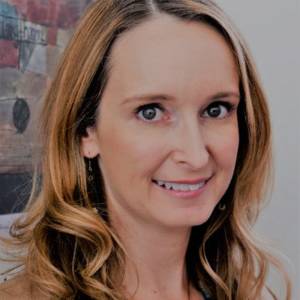 Jocalyn is a medical journal editor, public health scientist + global health connoisseur with a passion for sharing knowledge and having an impact. Read more about her work here: https://about.me/jocalynclark