Image courtesy of Corbett Fogue
Event Feature
Death and dying in Canada is slowly becoming a public health crisis. In Ontario, end-of-life care costs upwards of $4.7 billion and the care provided at the end of life is not matching what Canadians want; although 75% of Canadians would prefer to die at home, almost the same percentage actually die in hospital. Costs and care issues will only increase as the population in Canada ages and the annual number of deaths go up by 40% over 15 years. So how can public health help address end-of-life care issues? One way is to work toward a culture shift that promotes and normalizes discussions about loss, death, and dying, making them essential conversation topics in everyday life.
But getting the public talking about end of life has proven challenging as most find these conversations difficult and uncomfortable. Traditionally, public health has used standard (and unmemorable) communication methods such as bus posters, pamphlets and government announcements to maximize outreach. To get people comfortable with talking about the uncomfortable, we need to find new ways of engaging the public. Evidence suggests that arts and cultural activities can serve as an ideal platform through which to promote learning and discussions on taboo health topics.
That's why we created Taboo Health, which merges public health and public art to create innovative spaces where people can view and interact with art related to difficult health topics. Taboo Health is a team of health educators, creatives, and advocates. It is a non-profit start up that seeks to create a new way for public health professionals to engage with and educate the public. After two years of hard work, networking and outreach efforts, we've managed to create partnerships with a number of like-minded organizations, including OCAD University Design Studio, Dying with Dignity Canada, Hospice Palliative Care Ontario, and the Global Institute of Psychosocial, Palliative, and End-of-Life Care. This winter, we will be showing how art can be used to help people discuss and learn about death and dying at our upcoming event series, Dying.
Dying. is a free event series that explores death through the lens of design and art, and will be running during the DesignTO Festival, January 18-27 in downtown Toronto. The series features 14 artists across three locations including public talks and hands on activities. It includes our juried exhibit 'Until the Last Breath' at Artscape Youngplace gallery and a daring invite to take a #coffinselfie at Critical Distance gallery. Corbett Fogue is one of the many artists that will be showcased during the Dying. event series at the exhibit Until the Last Breath. His installation entitled DNR (No Code) features a sculpture made from mylar balloons and ribbon. During the exhibition, the balloons will slowly deflate until they have finally rested on the gallery floor. When asked about his striking work, Fogue said, "My father was a DNR patient. This confused me for years. This piece is my reconciliation."
If you're curious about how public health is being merged with public art to create such an event, or simply want to cure your fear of death, come check out this event this January! And if you want to support public health professionals seeking to innovate the way we interact with the public, please check out our crowdfunding campaign. Together, we can get comfortable with the uncomfortable, and learn to talk about what really matters.
About the authors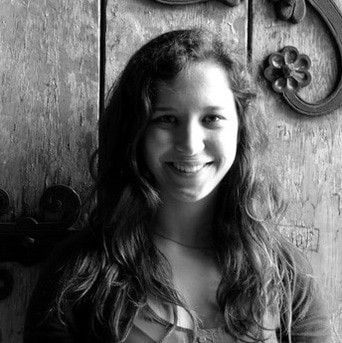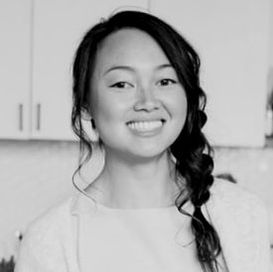 Natalie Zizzo (left) is part of the communications team at Taboo Health. She has a Masters in Bioethics and is a current occupational therapy student, passionate about promoting quality palliative and end of life care. Maria Cheung, MPH (right) is the founder and creative director of Taboo Health. She is a public health professional as a health policy advisor in acute care. When not found busying away on Taboo Health, she'll be found skiing or dancing.